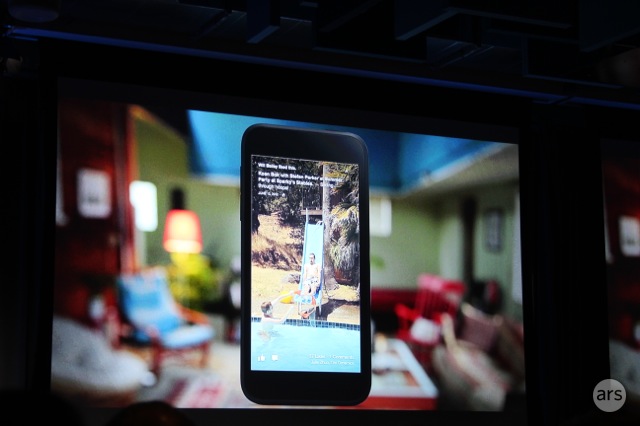 I watched the Facebook Press Conference, well, I watched the live Twitter Feed from Ars Technica who was watching the event live, and am left wondering why anyone would buy a $99 Smartphone from AT&T starting April, 12th 2013. With all of the competing smartphones out there that are 10+ times better, technologically, than this phone (based on what specs we know now...).
There will also be an app, also available on April 12th, 2013, that will replace your Android Home and Lock Screens. I can see this a little more than a full phone for Facebook use.
The app will be available only for Android phones running Ice Cream Sandwich and Jelly Bean (No Gingerbread support - So those of us who are still using the Droid X2 are SOL). Here is the current list of supported phone when this launches on, you guessed it, April 12th, 2013:
HTC One, One X, Samsung S3, Note II, Galaxy S4 will be the compatible handsets.
From Ars technica:
Saying that a phone should be designed around "people first," Facebook CEO and founder Mark Zuckerberg formally announced a new Facebook-centric smartphone experience called "Facebook Home" at a press event in San Francisco Thursday. Zuckerberg also announced a new handset from HTC named the HTC First.

The phone experience centers on the lock screen, which Zuckerberg said is the same as the home screen. The lock screen experience is named "cover feed" and can be navigated via swipes and taps. Swiping up from the cover feed produces an app launcher that allows users to access the rest of their apps.